The Elephoont of the Shapes is an elephant god (presumably an Ancient) who guards the all-powerful Octahedron of Transcendence.
Biography
The Elephoont only allows beings to touch the Octahedron and "T R A N S C e N D E" if they solve the Riddle of the Rocks. He calls himself the ELEPH0ONT OF THE SHANPES, but to make things simpler, he is referred to by anyone else as "Elephoont of the Shapes" or just "Elephoont". He has managed to keep anyone unworthy of the Octahedron's power from touching the Octahedron until the events of Riddle of the Rocks. Meme Man and Orang were told the answer to the riddle by a Pillar just before said Pillar tried to kill them. Meme Man told the Elephoont the answer, causing the Elephoont to grant both of them the Octahedron. However, Orang betrayed Meme Man and grabbed the Octahedron, taking control and using its power to unleash an army of VEGETAL. The Elephoont, deeply worried by this turn of events, performed a ritual on Meme Man to allow him to see the truth of the universe - NEVER TRUST ORANG - before Meme Man attempted to stop Orang by grabbing the Octahedron.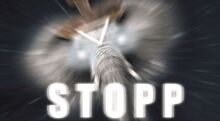 Appearance
The Elephoont appears to be an elephant with a large headpiece and two humanoid arms which he uses to wield the Octahedron.
Trivia
Appears in